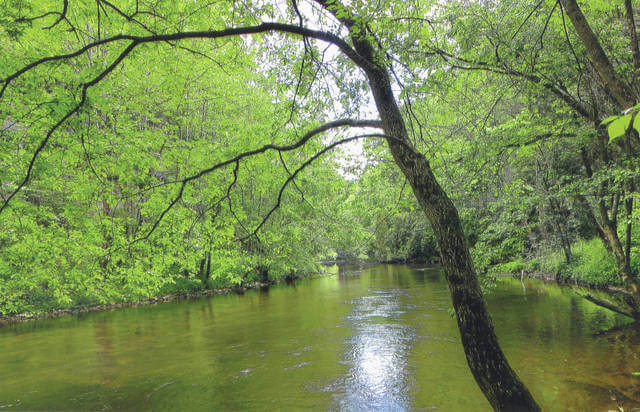 "The Arc of Appalachia nature preserves adorn southern Ohio's hill country like jewels on a verdant green necklace.
As a nonprofit organization, the Arc has sheltered nearly 4,300 acres over the last 22 years in 16 preserve regions across southwest and south-central Ohio.
These 16 sites encompass important natural and historic areas between Highland County on the west and Perry County on the east. Their woodlands, caves, streams and prairies are home to some of the state's most unique flora, fauna and features.
Executive Director Nancy Stranahan is the Arc's moving spirit. The Cleveland native first fell in love with rolling and wooded southwest Ohio at age 18 when she came to the area to work as a naturalist with Ohio State Parks.
By 1995, Stranahan had set her sights on preserving at least a piece of the region for posterity.
"I wanted to leave a legacy of a natural area," she said. "But I couldn't find anything appropriate."
A Sunday drive down Cave Road to Fort Hill changed all that…" To continue reading Jane Beathard's article click here.